COVID-19 (Novel Coronavirus)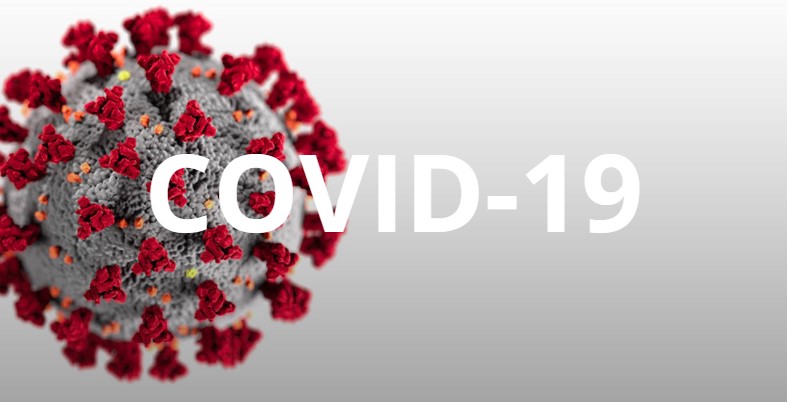 Quick Links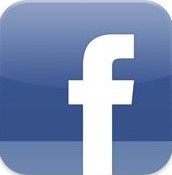 Follow us on Facebook for daily updates
______________________________________________________________________________________________________________________
Pre-Travel Testing Program Allows Travelers to Proceed Without Quarantine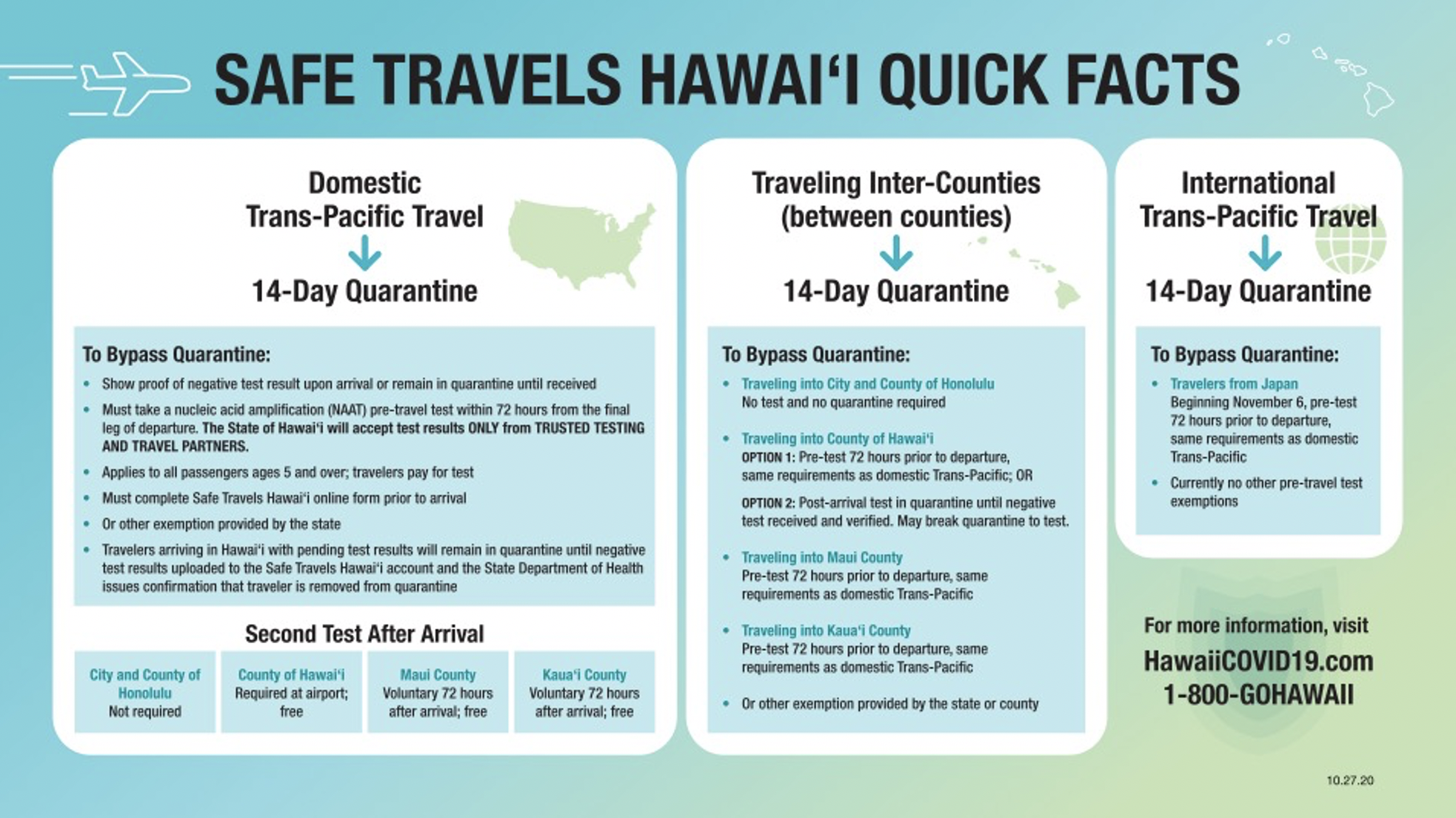 ***Note: Kauai County's secondary test is $150 for visitors. Visitors who choose to pay for and take the test will receive a $150 certificate from a participating Kauai business. Visit www.kauai.gov/visitorposttest for details. The secondary test is free for residents and they are encouraged to take it after returning home from a trip. Visit www.kauai.gov/residentposttest for more information.
All individuals, both residents and visitors, arriving from out-of-state to Hawaii are still subject to a mandatory 14-day self-quarantine.
However, the state's Pre-Travel Testing Program now allows individuals to proceed without having to self-quarantine. The program requires passengers five and older to take a Nucleic Acid Amplification Test (NAAT) from a Clinical Laboratory Improvement Amendments (CLIA) certified laboratory within 72 hours from the final leg of departure and produce a negative result. Only test results from trusted testing partners approved by the Hawaii Department of Health are being accepted. A trained professional must observe all tests. Registration instructions and costs can be found at the partners' websites. The list of approved trusted testing partners is available at HawaiiCovid19.com. Read the FAQs here.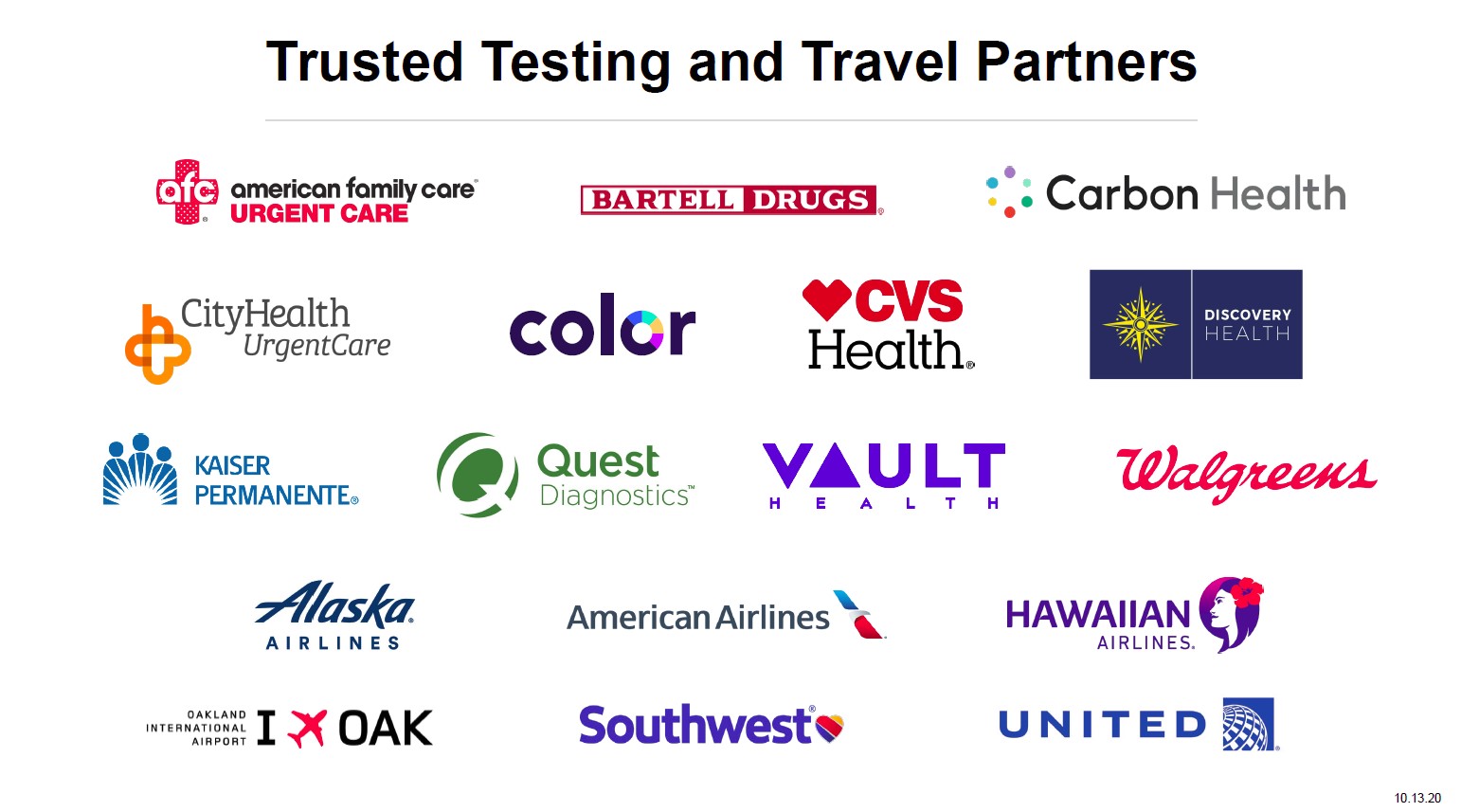 In addition to the pre-travel test, a county may require travelers five and older to obtain a subsequent test after arrival. This post-arrival test will be administered by the county. Be sure to check with the individual county websites for the latest information.
For more information visit Traveling To Hawaii.