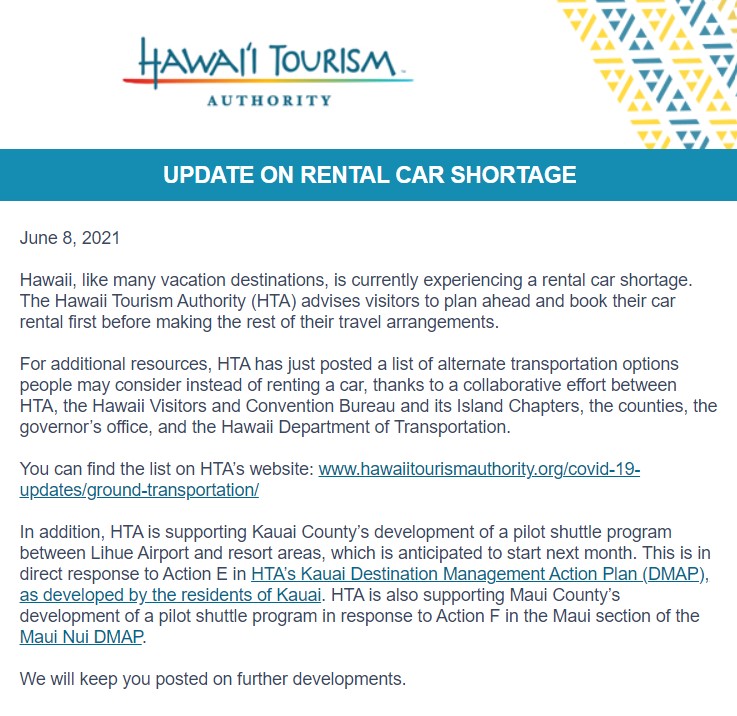 2021 Announcements
Announcement on Alternate Transportation Options
Hawaii, like many vacation destinations, is currently experiencing a rental car shortage. The Hawaii Tourism Authority (HTA) advises visitors to plan ahead and book their car rental first before making the rest of their travel arrangements.
For additional resources, HTA has just posted a list of alternate transportation options people may consider instead of renting a car, thanks to a collaborative effort between HTA, the Hawaii Visitors and Convention Bureau and its Island Chapters, the counties, the governor's office, and the Hawaii Department of Transportation.
Click here for more information.