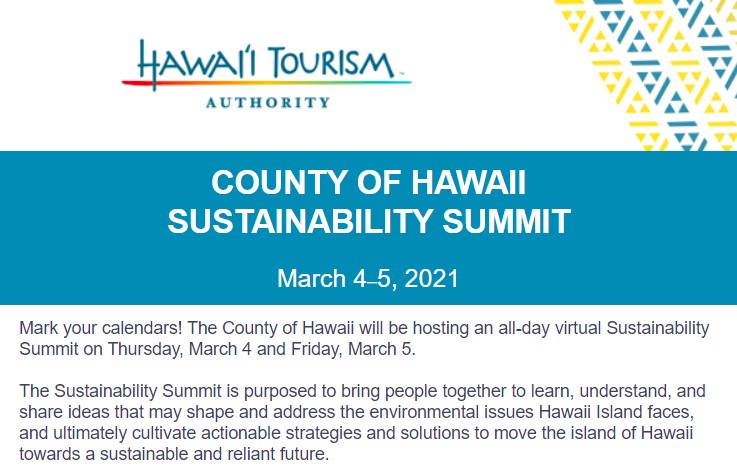 2021 Announcements
County of Hawaii Sustainability Summit
Mark your calendars! The County of Hawaii will be hosting an all-day virtual Sustainability Summit on Thursday, March 4 and Friday, March 5.
The Sustainability Summit is purposed to bring people together to learn, understand, and share ideas that may shape and address the environmental issues Hawaii Island faces, and ultimately cultivate actionable strategies and solutions to move the island of Hawaii towards a sustainable and reliant future.
Click here for more information.