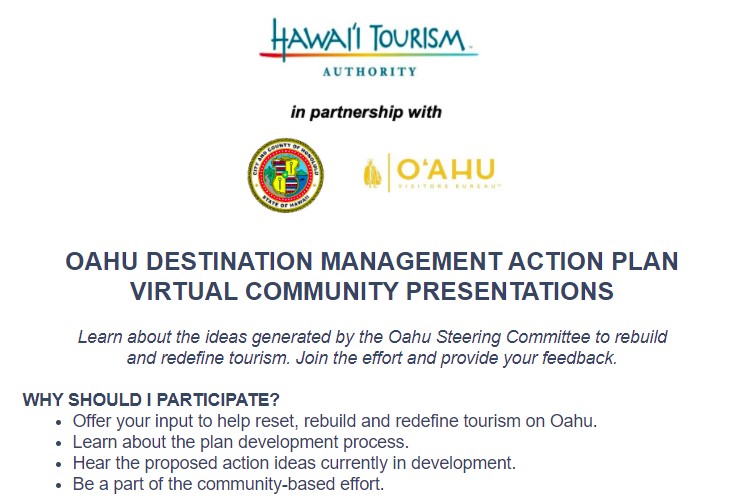 2021 Announcements
Destination Management Action Plan Community Meetings for Oahu
Learn about the ideas generated by the Oahu Steering Committee to rebuild 
and redefine tourism. Join the effort and provide your feedback.
Register for a Live Presentation via Zoom 
Select either of the following options. Two dates are being offered for the same presentation (May 4 & May 5). Deadline to Register: May 3, 2021. 
Space is limited. Participants must reside on Oahu, as this is an 
island-specific action plan.
Click here for more information.