Overview
HTA will help facilitate the process and be the catalyst to bring the community, visitor industry, and other sectors together. HTA will also provide information to expand the communities' knowledge of their island's visitor industry, and work with appropriate stakeholders (e.g. other community members or organizations, local and state government entities, visitor industry and other sectors) to support destination management activities.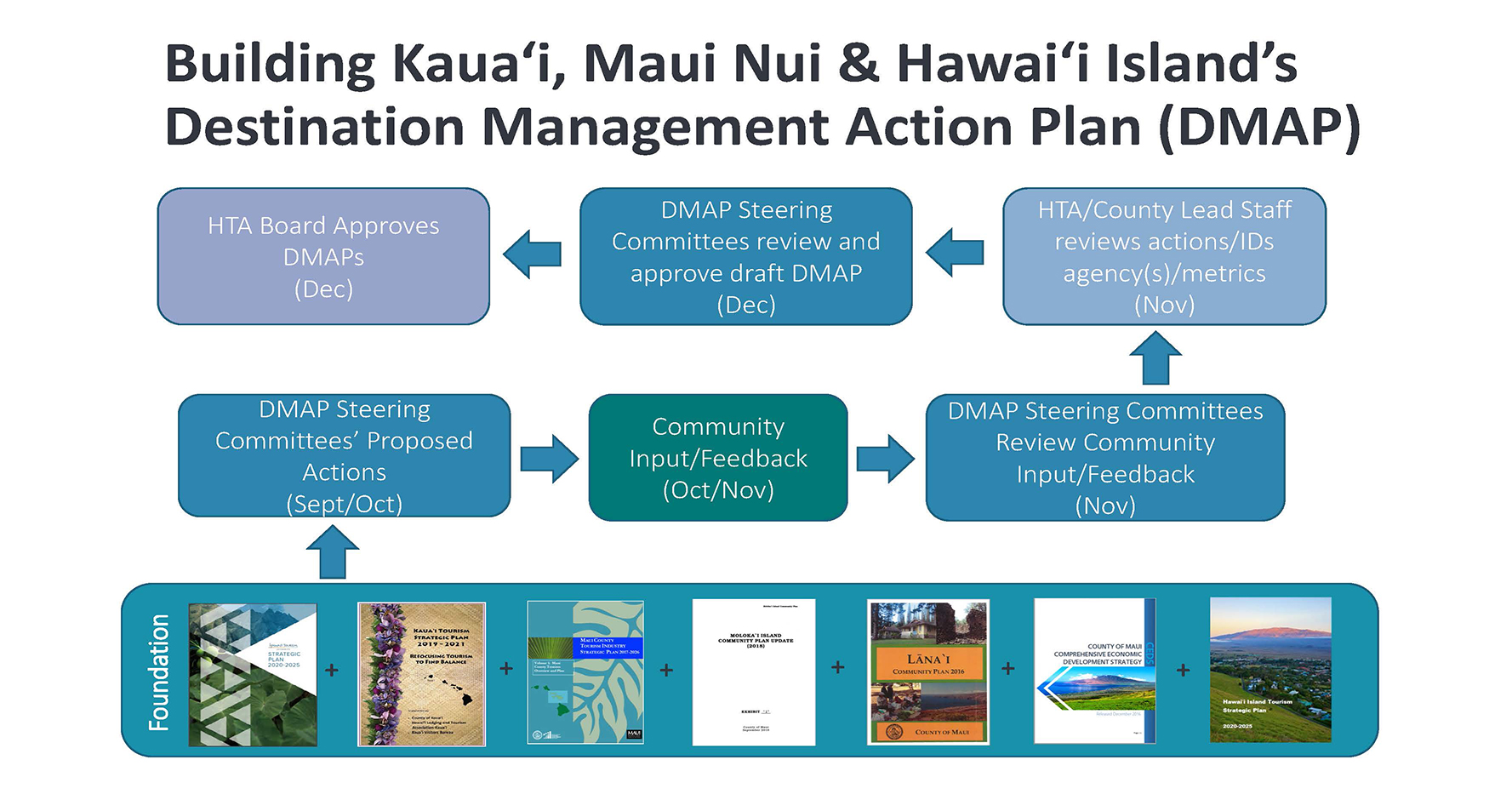 As defined in HTA's Strategic Plan 2020-2025, destination management includes attracting and educating responsible visitors; advocating for solutions to overcrowded attractions, overtaxed infrastructure, and other tourism-related problems; and working with other responsible agencies to improve natural and cultural assets valued by both Hawai'i residents and visitors.
HTA, in partnership with the counties and the respective island visitors bureau, will develop Destination Management Action Plans (DMAPs) for Kauai, Maui Nui (Maui, Molokai and Lanai), Oahu and Hawaii Island. This work will help in recovery efforts and rebuild tourism.
Purpose
Rebuild, redefine and reset tourism's direction over a three-year period through a collaborative process
Engage Hawaii's visitor industry, communities and other sectors
Identify areas of need that require management for proactive mitigation planning
Result
The end result will be DMAPs with clear, actionable items, timelines, roles of stakeholders/agencies responsible for implementation, and measures of success.
The DMAPs will prioritize actions that meet the communities' values and lifestyles, minimizes impact, provides a positive experience for residents and visitors alike, and bring the desired economic and social benefits to its residents. The focus will be on recovery followed by the long-term desired tourism for their island.
Foundation of the DMAPs
HTA's 2020-2025 Strategic Plan
The counties' Tourism Strategic Plan
Other relevant plans that have tourism policies/actions may be considered
Steering Committees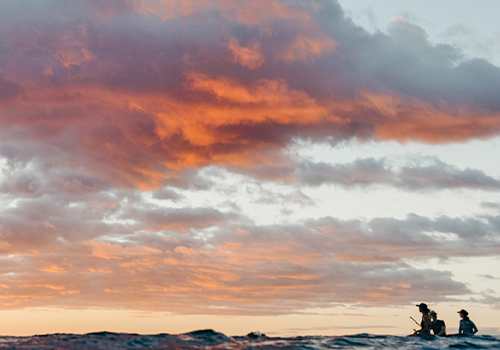 Comprised of residents who represent not only the communities they live in, but also the visitor industry, different business sectors, the community and non-profit organizations.
Chosen by the counties, respective island visitors bureaus and HTA
Will guide and develop suggested actions for the DMAPs
Timeline
HTA will begin the DMAPs process with Kauai and Maui Nui. The steering committee and public meetings will take place from September through December 2020. Residents of Kauai and Maui Nui will have the opportunity to provide feedback and input on proposed actions via an online webform in October. Hawaii Island's DMAP process will begin in October, with Hawaii Island residents providing feedback on proposed actions in November. HTA's board of directors is scheduled to approve the DMAPs for Kauai, Maui Nui and Hawaii Island in December 2020. Implementation is projected to start in January 2021.
The DMAP process for Oahu will begin in January 2021 with board approval the Oahu DMAP in May 2021.