Hawai'i Tourism Conference 2022
Hawai'i Tourism Conference 2022 Presented by Hawaiian Airlines
Hawaiʻi Tourism Authority (HTA) is proud to present its Hawaiʻi Tourism Conference 2022 on December 8 and 9, a two-day in-person event that will offer travel and tourism insights from worldwide industry leaders on topics and issues that will help shape our destination in the years to come. This includes important conversations around destination management and the progress being made through our Destination Management Action Plans (DMAPs), cultural tourism, travel sector updates, regenerative tourism and research trends.
Early registration is available for $195 plus tax through Sunday, December 4, and includes both conference days. On Monday, December 5, registration will increase to $225 plus tax. Self-parking will be validated at the registration desk.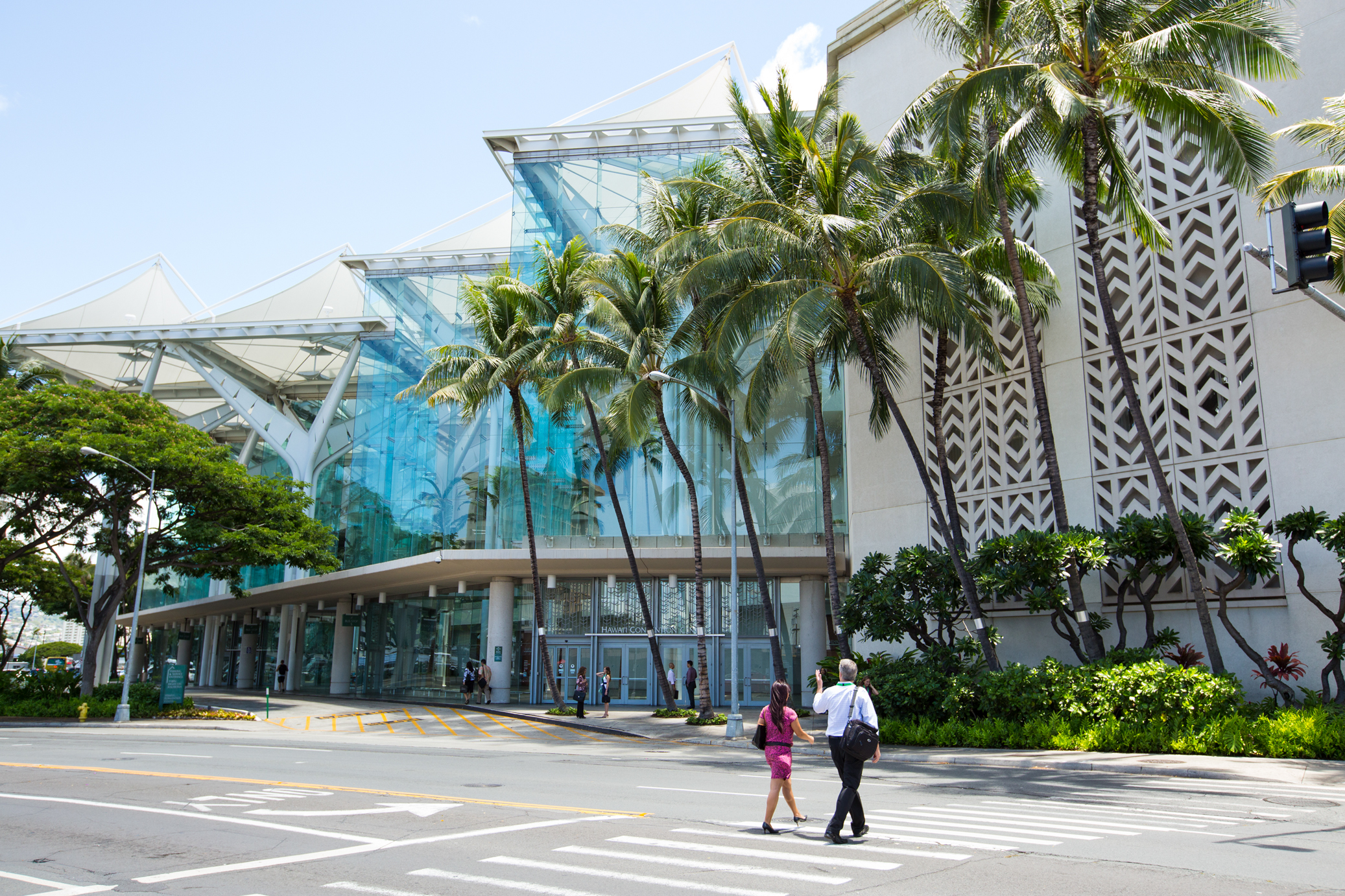 Conference Schedule Day 1: Thursday, December 8
8:00 a.m.
Registration
9:00 a.m.
Regenerative Tourism Pre-Conference Session, Presented by University of Hawai`i Sea Grant Program
This session will provide an introduction and overview to regenerative tourism, offering solution-oriented examples of sustainable tourism. Session I identifies the environmental, economic and social impacts of tourism and highlights the needs and challenges of implementing sustainable tourism including the recent destination management action plans for Hawaiʻi. Session II showcases examples and solutions providing an opportunity to expand the understanding of Hawaiʻi-specific solutions and alternatives for regenerative coastal tourism issues. The session will also strengthen the relationship and collaboration with various tourism stakeholders, academia and other government and external partner on planning, implementing, and assessing tourism-related research, extension and outreach programming.
12:00 p.m.
Opening Lunch and Remarks by HTA President and CEO John De Fries
Sponsored by Alaska Airlines
1:45 p.m. - 3:00 p.m. (Concurrent Session 1)
Destination Management: Rebalancing Tourism in our Natural Areas


Hawai'i's pristine natural resources are one of the major draws for visitors. For residents, it is one of the reasons that make our home special. How do we mālama (care for) our 'āina (land) and kai (ocean)? Hear from our diverse panel who mālama our natural resources. Learn what is on the horizon to balance resident and visitor activities and discover how you can be part of the effort.

Resident Sentiment and Visitor Satisfaction


As Destination Management Action Plans are implemented across the state, we need to strike a balance between resident and visitor needs. Are we succeeding? This session will analyze geolocation data trends and findings from the Resident Sentiment Survey and Visitor Satisfaction & Activity Survey.

Makahiki 101: Celebrating Our Collective Abundance


Join us as we take a deeper look into the season of Makahiki, celebrated throughout Hawaiʻi during the months of September through November. Learn how we as residents and kamaʻāina can grow our understanding and engage in this important tradition of celebrating collective abundance.

Regenerative Tourism: A New-Old Way of Thinking


The term "Regenerative Tourism" has become popular around the world over the past few years – including here in Hawaiʻi. So what does it actually mean? For some, it's not a new concept at all. Join the discussion with those leading the way toward this new-old way of thinking around tourism, what it means to them and what it could mean for you.

Discovering the Soul of Hawaiʻi

As community leaders, we work within our respective spheres of influence to effectuate positive and systemic change to ensure a healthy and thriving future for Hawaiʻi and its people. But what are the core values that help guide us in this endeavor, and how can we ensure that they remain grounded in Hawaiian culture and values? This session will explore the soul of Hawaiʻi with some of the leaders and visionaries who uphold our integrity and keep us accountable.
3:30 p.m. - 4:45 p.m. (Concurrent Session 2)
Destination Management: Supporting Local


Making connections between our visitor industry, agriculture industry, and small businesses is an important factor in strengthening local economic impact. How do you support local? During this interactive session, learn about programs designed around "buying local," and share with us your successes and needs. Discover how you can connect with our local businesses and farmers.

Making A Media Splash: Covering Hawai'i Travel and Tourism


Join us and talk story with an esteemed panel featuring members of the media about how Hawai'i travel and tourism is covered in local and national news outlets, what story angles resonate with audiences, and how the media landscape and reporting continues to evolve. Learn how you can foster relationships with the media and get your stories covered.

ʻIke Hawaiʻi: Hawaiian Cultural Resources and How to Access It


HTA's recent Visitor Industry Workforce Needs Assessment identified Hawaiian culture as one of the top priority areas of need for the workforce. In fact, 24% of those surveyed listed Hawaiian culture training as number one in the top five training programs that they want to offer their staff – they just don't know how to get started. Learn what resources are available to you and your team and how to access them.

Navigating Forward: Sustainable Business


Adopting sustainable business practices can sometimes be hard to navigate. In this discussion, discover what leaders have implemented in their businesses and how they are contributing to clean and renewable energy, waste reduction, eco-friendly activities, and Hawaiʻi reaching its social, economic, and environmental goals by 2030.

Economic Development for Hawaii's People

As the cost of living rises and Hawaiʻi becomes increasingly more unaffordable, discussions about "Economic Development" can ring hollow for kanaka and kamaʻāina who are already living on the margins. Nonetheless, we must engage in these important conversations if we are to ensure that "Economic Development" occurs responsibly, sustainably, and in a manner that benefits the people who need it the most.
5:00 p.m.
Aloha Reception (Enjoy pūpū, entertainment, and networking)
Sponsored by Kilohana Collective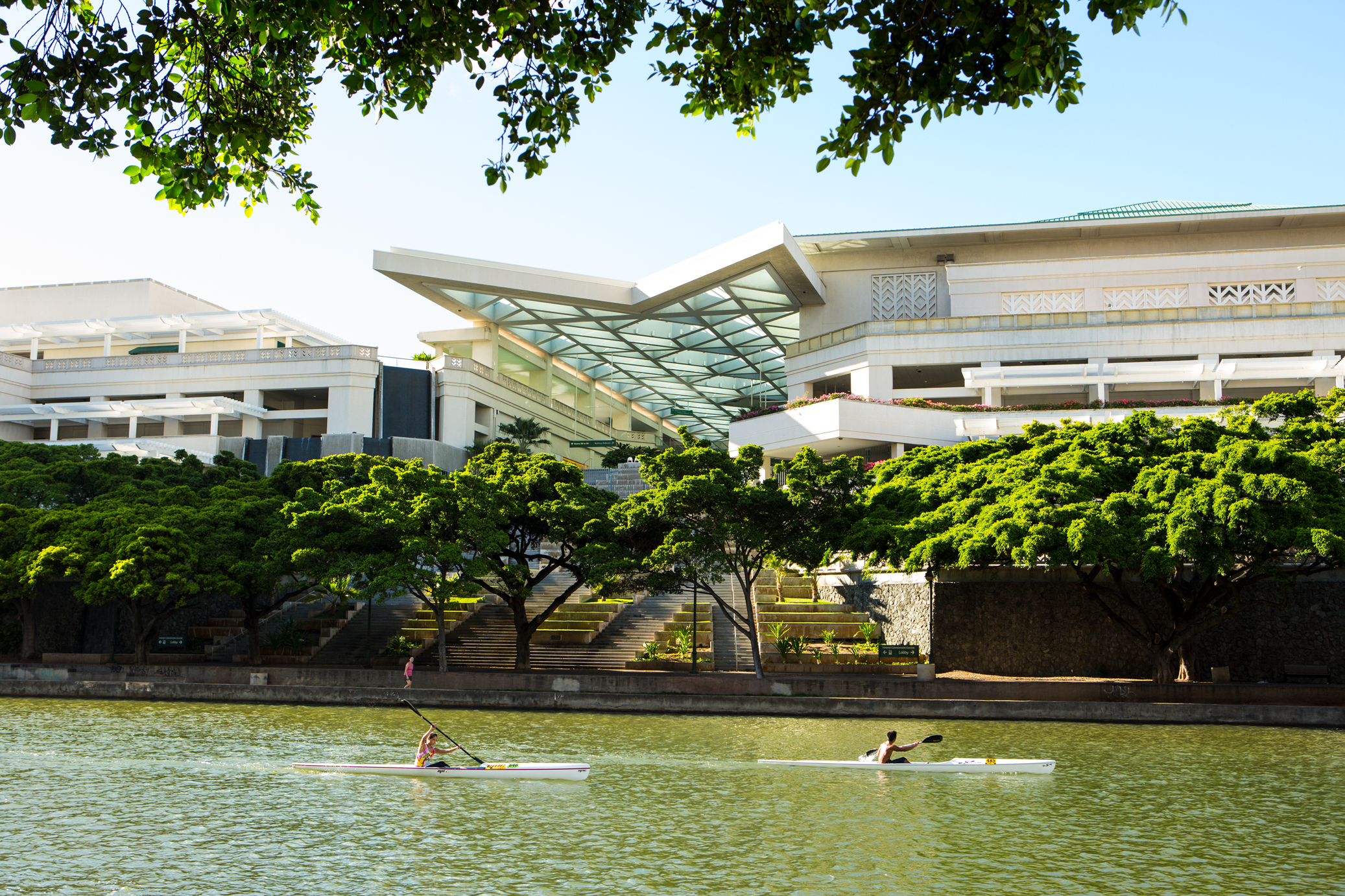 Conference Schedule Day 2: Friday, December 9
7:00 a.m.
Continental Breakfast
Sponsored by Southwest Airlines
 8:00 a.m.
Opening Remarks by HTA Chief Brand Officer Kalani Ka'anā'anā and DBEDT Director of Tourism Research Jennifer Chun 
8:30 a.m.
General Sessions
International Airline Updates
Cruise Industry Updates

Hawai'i Tourism USA

Hawai'i Tourism Japan

Global MCI – Meet Hawai'i

Hawai'i Tourism Oceania

Hawai'i Tourism Canada

Hawai'i Tourism Korea

Hawai'i Tourism China
11:20 a.m.
Leadership Panel: Nānā I Mua: Executive Insight For The Year Ahead
Hawaiʻi continues to remain a top destination for many travelers whether they've been before or dreaming of finally visiting the Hawaiian Islands. With various factors at play affecting 2023's outlook on pace and performance, join us with our executive travel industry leader panel as they share their ʻike (knowledge) and manaʻo (thoughts) on what we can expect in the upcoming year.
12:30 p.m.
Tourism Legacy Awards Luncheon
Awardees: Sen. Kenneth Brown, Ernie Lau, and Kua'aina Ulu 'Auamo.

Sponsored by Hawaiian Electric Industries
Sponsorship and Exhibition Opportunities
Lee-Ann Choy
Owner of Pacific Rim Concepts
(808) 864-9812